SACRAMENTS
---
CONFIRMATION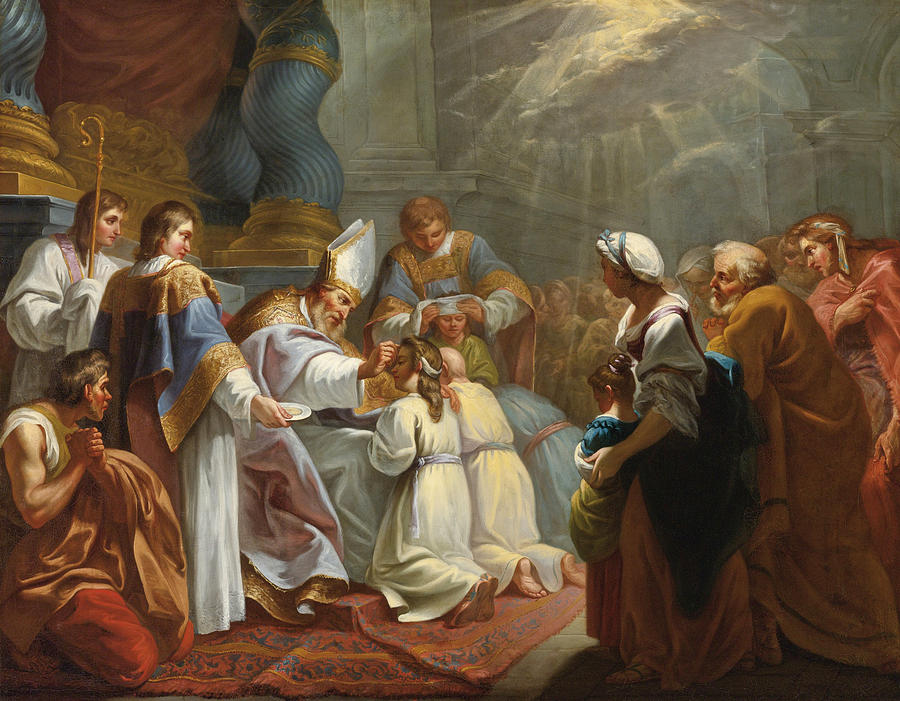 But it is God who establishes us with you in Christ, and has commissioned us; he has put his seal upon us and given us his Spirit in our hearts as a guarantee.
Recall then that you have received the spiritual seal, the spirit of wisdom and understanding, the spirit of right judgment and courage, the spirit of knowledge and reverence, the spirit of holy fear in God's presence. Guard what you have received. God the Father has marked you with his sign; Christ the Lord has confirmed you and has placed his pledge, the Spirit, in your hearts.
---
Confirmation is the sacrament which seals us with the Gift of the Holy Spirit first received in Baptism.
Back to Sacraments